Introducing Zombie Tsunami
Today I'm going to introduce you to Zombie Tsunami, an "old but gold" game. Since its launch until now, it has gradually become a monumental and indispensable game on mobile devices.
Zombie games tend to focus on human survival before disaster strikes. This forces players to flee, build bases, or even find and kill all the zombies. But have you ever wondered what game publishers are? Is it too "unfair" to zombies? To answer this question, publisher Mobigame SARL has released a zombie tsunami. In this game you have to learn to think like a zombie. (Actually, they can't figure it out.)
rule
When playing the game, you will enter an army of zombies attacking huge cities around the world. You start the game with just one zombie. Then try to eat meat and turn as many people into zombies as possible. if you have enough money You can upgrade to start with two, three, or up to five zombies to give you a better start.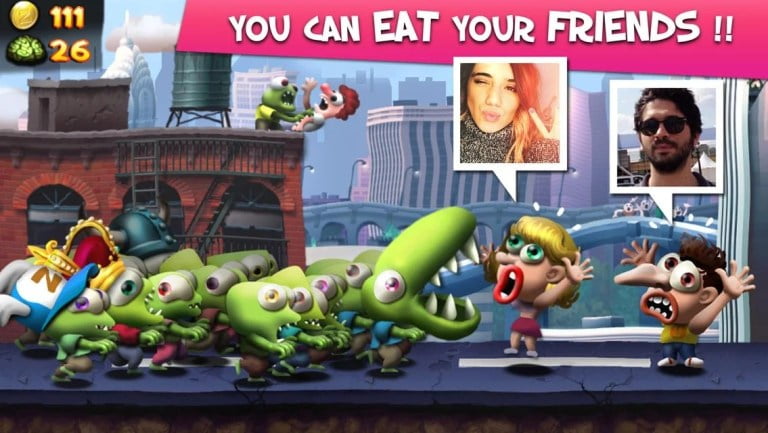 Like Subway Surfers Zombie Tsunami is an endless runner which means you will run to the end of the game. All you have to do is control the zombies to jump to avoid obstacles or jump through deep holes by tapping anywhere on the screen. Sounds simple, but the game requires a lot of skill and reflexes for the player when designing. Lots of bombs and holes waiting for you to lose. one mistake You can directly kill the entire zombie army you created.
How to get more zombies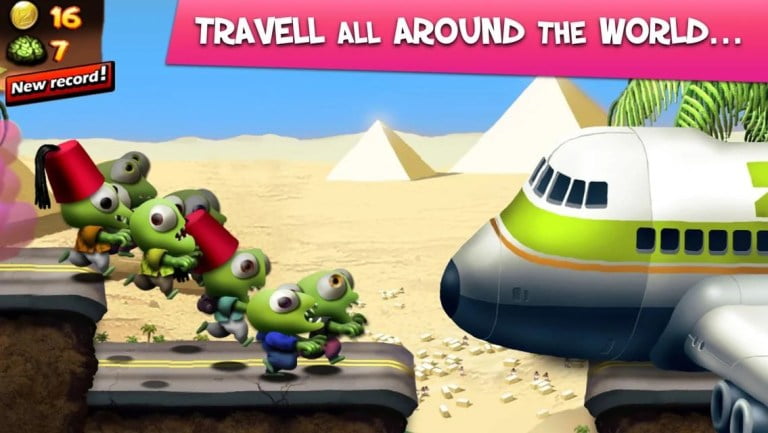 Screaming people in the streets is the easiest target. If not, you have to destroy your methods to get more zombies. The bigger the car, the more zombies are needed. and eating more, including:
Trash Can : Need 2 zombies, you get brains or gold coins.
Cars : Need 4 zombies, you get 1 brain.
Bus : Need 8 zombies, you get 2 brains.
Tanks : Requires 12 zombies, you get 3 brains.
Plane : Need 16 zombies, you will get 4 brains.
skill
You can use various skills. They can help you live and destroy vehicles.
GiantZ : The whole zombie turns into a giant zombie. Destroy everything with his laser eyes. You can upgrade the laser to shoot multiple rays with more damage.
Ninja : Your zombie turns into a ninja with a katana sword that can cut everything. You can control the jumping ninja twice by double clicking on the screen.
Gold : Zombies turn into gold with the ability to turn everything into gold coins to collect. But they can also die if they fall into a pit.
Defenders : Zombies are immune to all dangers, but like gold, they are afraid of pits.
Tsunami : This is the most powerful skill. Zombies summon a tsunami and ride on it. Destroy everything. In this state, you are completely immortal. Keep pressing on the screen to make the tsunami as high as possible.
Dragon : Dragons can fly for a period of time. You should press continuously to create a jump for the dragon. In the first level, the dragon still hurts if you get hit by a bomb. But you can upgrade to fix it.
Balloon : Help your zombies hover over the highway. Avoid vehicles or pits under the road.
UFO : Constantly increasing the number of zombies for you.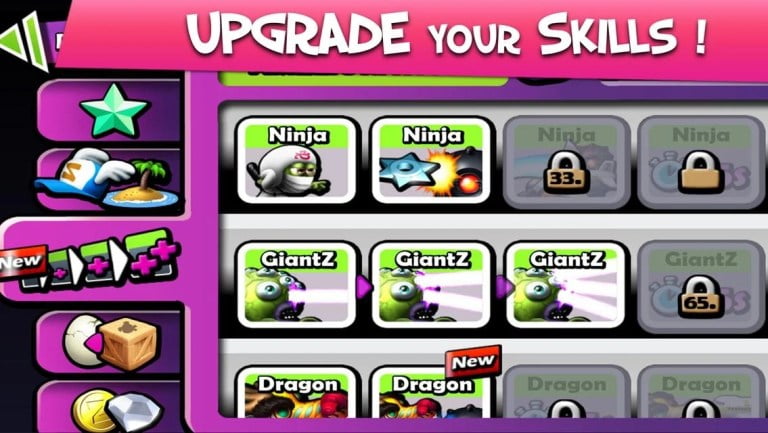 There are also two additional sections:
Mecha : It is a robot with a saw blade in its arm. Cut everything in its path.
RiderZ : Skill requires a high level to unlock. The zombies drive in a race car and can climb if they fall into a pit. when you upgrade They will become immortal.
UNLOCK YOUR PET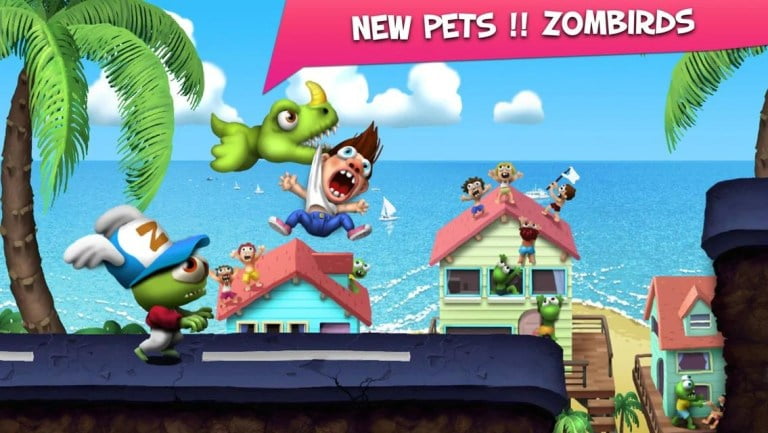 Additionally, you can raise some pets when playing Zombie Tsunami by purchasing eggs. They will help you earn more gold or get more people to come for you. divided into different levels From normal level to legendary level.
MOD APK version of Zombie Tsunami
MOD Features
Unlimited Gold/Diamonds: You have tons of gold and diamonds when you launch the game.
Why should you use Zombie Tsunami MOD APK version?
certain. The goal of most players playing Zombie Tsunami is to unlock unique pets and costumes for zombies. in doing this You have to play many times Watch a lot of video ads. And save money for a long time. APKDOWN will simplify your process by giving you tons of gold and diamonds right from the start. You don't need to do anything Just download the MOD APK of this game via the link below the article.